Google has made some pretty cool upgrades to GMB (Google my Business) recently. Some of what's new includes adding more noticeable logos, adding cover photos, creating short '@names' and allowing businesses to instantly reward their customers for following their GMB profiles.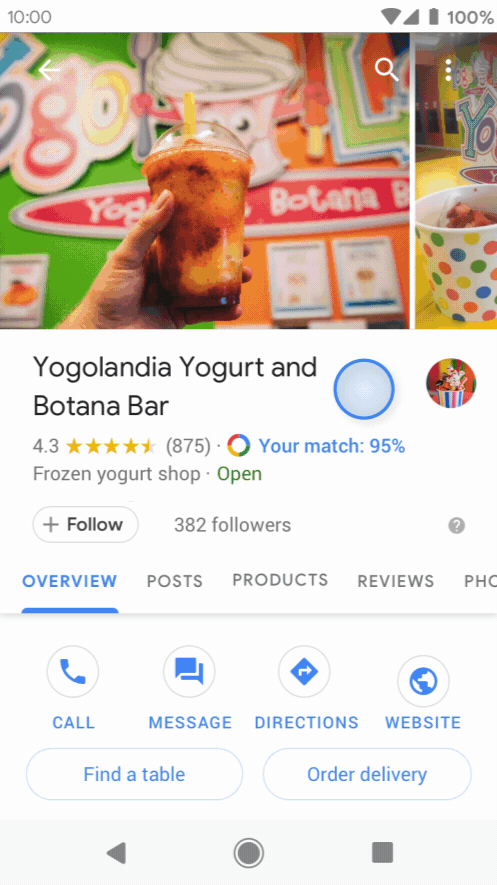 Another interesting point is that Google have said they'll be creating digital and physical 'badges of honour' to help customers find businesses which are highly rated on GMB.
They announced that they'll be highlighting the top 5% of businesses in a particular category with the "Local Favourite" badge, which will likely boost click-throughs and visits. Details on the recognition categories are going to be announced in the next few months, so keep an eye on this space. You definitely want one of those badges!
Why Should You Care?
In general, GMB profiles are coming closer to functioning as actual websites and, increasingly, like social media profiles too.
What's more, your customers are using the information in your GMB profile to make decisions on which vendors to choose, so it really matters that your profile is up to date and fully optimised.
Finally, having good GMB customer ratings matters more than ever before, and as a marketer or business owner, it's important for businesses to take advantage of the relevant GMB features or risk being left behind by competitors.
Google advises "More descriptive profiles not only help consumers quickly find the business that best suits their needs, but also help businesses stand out and express what is unique about them."
To learn how you can quickly optimise your GMB profile, pop us a mail, or see this helpful post.
Stay In The Know
Cut the clutter and stay on top of important news like this. We handpick the single most noteworthy news of the week and send it directly to subscribers. Join the club to stay in the know…